Electronic Flight Bag Training Course

Would EFB assistance in the planning stages be helpful to get a more efficient
& accurate understanding of the weather + flight planning requirements?
Do you want to get the most out of your technology in the cockpit and avoid learning by trial- and-error?
Would you like to gain a greater understanding of EFB Human Factors and Threat & Error Management, making you a safer pilot?
Want to speed up the way you access information in the CASA air-law material?
Want to boost your efficiency and knowledge while studying for aviation exams?
Would you like to learn how to set up a compliant EFB programme within your organisation?
Attend this training to rapidly kick-start your Electronic Flight Bag (EFB) knowledge.
Our off the shelf devices such as tablets are extremely helpful in the world of aviation. The first step is using them to our advantage in the planning stages of a flight for a better and quicker understanding of the weather as it applies to our flight path, and as a tool to access all of our aviation charts + associated Airservices Publications. From here we can confirm
all of our flight planning calculations, and then legally use the device in the cockpit as a situational awareness tool.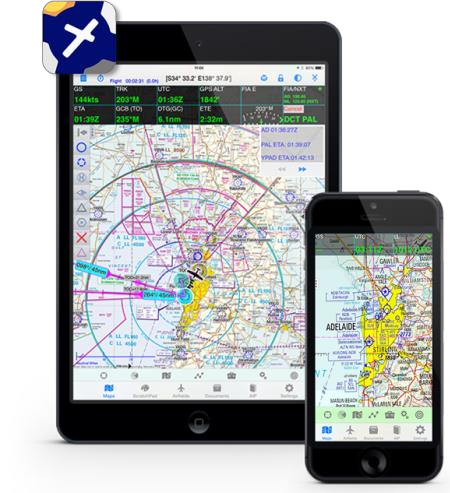 The course will be catered to the audience. Facilitating the workshop will be Andrew Boniface from Airspace Flight Solutions, affiliated with and an approved training provider for OzRunways Pty Ltd. OzRunways is the App used by most of the aviation community.
Please note-
The majority of this workshop will be catered to Apple iOS devices. Android devices will be covered in less detail.
Course Inclusions:
Generic EFB information
Air law requirements (both private & commercial- AOC)
Device protection
Mounting requirements & cockpit ergonomics
Battery & Temperature considerations
ADS-B receiver and GPS Booster technology
iOS and in-app settings
How to use the EFB app
Preflight (Downloads, Subscription, Battery)
Basic interface
Flight planning
Weather & NOTAMs
Device & app limitations including Human Factors
Advanced features and how to use the app efficiently in flight
Study efficiency tips
For CPL students, it will be of maximum benefit if you have some form of device to follow the trainer through with his use of Electronic Flight Bag. Initially if you have a smart-phone that will be enough, however this can't legally be used in flight, and the time will come where you will need to upgrade to a tablet. The recommendation here is to go with Apple iOS due to the increased features and performance you get from this version of the OzRunways App. The Apple iPad Mini 4 (128GB) & iPad Mini 5 (64GB) are recommended for their size and ability to be used as a knee-board in flight. Be sure to purchase the WiFi + Cellular version to better access data and utilise the in-built GPS (for situational awareness only).
Access the OzRunways site here https://ozrunways.com/# Normally a 30-day Free Trial is available, but as a bonus for signing up for this course, all CPL students will receive a free 6-month VFR Premium Subscription valued at $75!… nearly the value of the course! Use of this trial version will enable you to use the App on your phone or iPad/Android tablet during the course. Please sign-up using the details below to access this offer.
We look forward to seeing you soon. Be sure to bring your Smart-Phone or Tablet EFB device!
Places are limited so secure your place today by contacting Andrew on the details below to avoid missing out!
BOOK YOUR PLACE!
Email: This email address is being protected from spambots. You need JavaScript enabled to view it.
Call: Andrew on 0451 058 381